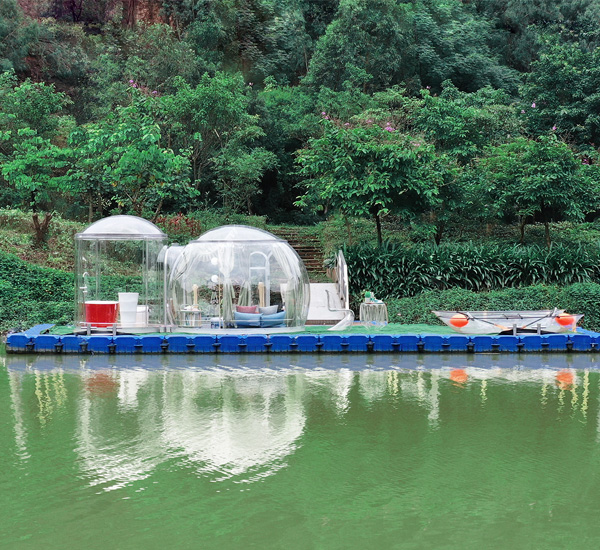 Glamping Dome That Will Boom your Business
The 2-8M series of transparent glamping Domes are the latest products of our company. The product does not contain metal support and has a 360° transparent view. The dome-shaped structure has strong wind and earthquake resistance.
The main material of the product is polycarbonate and aluminum, which has high safety and strong protection,it's unbreakable and UV protected.
It can avoid the invasion of snake worms and large beasts in the wild and good connection with nature. Its modular splicing design makes it very easy to install.
Different options of sizes, 2M, 3M, 4M, 5M, 8M, etc., and different sizes can be spliced and connected together, which has high flexibility and can meet diversified applications.
Specification of Excelite Glamping Dome
Name of product: Transparent Dome 2m-8m Series
Model: GDLCD-XKF-2M-8M
Material: Polycarbonate/Aluminum
Structure: Dome structure+ Modular Splicing Design
Color: Clear
Feature of product: 360° full transparent field of view
Sizes: refer to product description
Application: Glamping, Igloo, Spa cover, Bubble hotel, Winter village, Sunroom, Greenhouse, Outdoor pub, Kiosk, etc.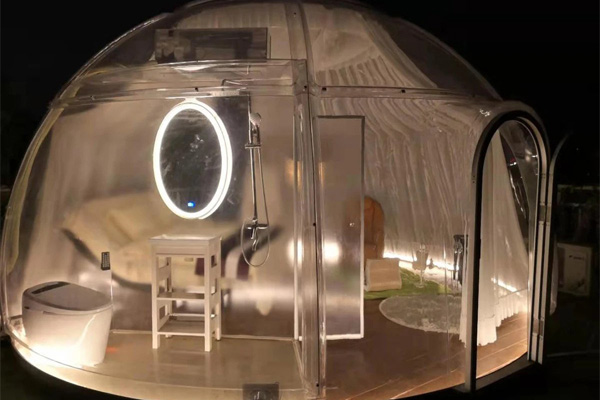 Tell us Your Requirment and Get a Quick Quote Right Now