Leading Supplier of Acrylic Mirror Sheet in Melbourne
They offer various advantages over glass and other materials and are used for fabrications and decoration purposes. The acrylic sheet is durable, long-lasting and can be used anywhere in homes and commercial spaces. Another reason for their growing popularity is that they are more affordable than glass sheets. Many homeowners also use them as tabletop protectors, shelving and as acrylic mirror. Excelite Pool Enclosure is the market leader that supplies all kinds of cheap acrylic sheets in Melbourne. We supply acrylic sheet cut to size as per your requirement and specifications.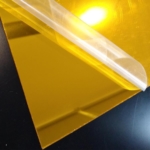 Why Choose Us?
We are the leading acrylic sheets supplier in Melbourne. You can buy cheap acrylic sheets of any size from us; be it a standard size or a custom size. We also supply turnkey orders for commercial establishments. The quality and the price at which can provide you with acrylic sheets are unmatched. We have the widest range of cheap acrylic sheets available in different colours and we offer you fast delivery and the best price quote available anywhere in Melbourne.
Buy the Best Custom Acrylic Mirror Sheet in Melbourne
As a smart buyer, you would like to explore different options before choosing the best custom acrylic mirror sheet. You should always buy a reliable supplier who can offer you the best product at competitive prices. There are three major types of acrylic mirror sheet sheets that you can choose from, based on your requirement. All have different uses and advantages that are listed below:
Clear Acrylic Sheets: They are considered the best and cheapest alternative to glass sheets. They are also resistant to the harmful ultraviolet light and heat that makes them ideal for outdoor use. They are also easy to clean, maintain, and are reusable. They come in a wide variety of colours.
Acrylic Sheet Cut to Size: You can easily have the acrylic sheet cut to size as per your specifications. This is useful when you want to use it as a splashback, window glass, or shed covering.
Custom Acrylic Sheets: The advantage of custom acrylic sheets is that you can choose not just the colour or size but also the width and shape. This is extremely helpful when you are fabricating the acrylic sheet for a specific requirement in your home and office. Based on your needs, you may require half-sheets, circular or tube shape, or display board size.
Call Us Now to Get High-Quality, Cut-To-Size Acrylic Sheets across Melbourne
Call us on 0451 946 880 to speak to the expert team at Excelite Pool Enclosure to buy clear acrylic sheets in Melbourne. They will be happy to answer any queries and book an appointment for a home visit for site measurement and acrylic sheet suggestions to suit your requirements. You can also get a no-obligation quote based on your requirement. Trust us to supply you with the strongest durable acrylic mirror sheets in Melbourne.