Trusted Pergolas Builders & Suppliers in Melbourne
Pergolas have become increasingly popular in Melbourne homes in the recent days. A pergola is a free-standing or attached structure in the garden without a roof. A garden pergola is usually made in the shade and has plants growing over it. It is a place to relax and enjoy the outdoors with friends and family. You will find a pergola whether it is a wooden, Aluminium pergola or retractable pergola an eye-catching and a soothing place to enjoy beer and chat with friends. They give the comfort of a room with the benefits of the outdoors, like the fresh air and serenity of the garden.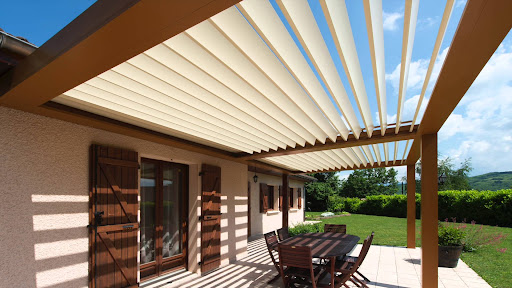 Why Choose Us?
Excelite Pool Enclosure is the best outdoor pergola builder and supplier in Melbourne. Our several years of experience and unmatched design and workmanship has made us the builder and contractor of choice for cheap outdoor pergolas. We offer the widest variety of pergolas for sale and can take up any custom or turnkey job for pergola building in your property. Some of the reasons to choose us for pergola roof are:
Best designs
Affordable range
Excellent workmanship
Experienced designers & installers
Transparent billing
Timely completion
Types of Pergolas
Two basic types of pergolas that are installed in homes are garden pergolas and outdoor pergolas. Based on the layout and size of your home and your preference, you can choose either one. These are key features of the two types of pergolas: 
1.    Garden Pergola: It is a style-statement and provides a wonderful roof-less covered area in the garden, where you can sit, relax, and enjoy the serenity of the outdoor with a beer or lemonade. The freshness of garden air and richness of greenery with climber plants covering the arch or roof of the pergola is the reason for its popularity with homeowners.  
2.    Outdoor Pergola: An outdoor pergola is usually away from the main house. It is used for hosting barbeque parties or chilling out with friends and entertaining guests. They may or may not have climbers over the arch, unlike a garden pergola. They are essentially an outdoor sitting area that provides shade with a canopy.
Install a Stylish & Quality Outdoor Pergola to Add Value to Your Melbourne Home
Pergolas add immense value to your home and are an invaluable addition to the main building of the house. They bring style and provide you with an outdoor area for relaxation and entertainment. Here the different types of pergolas from which you can select based on your requirement and preference: 
Wooden Pergola

:  A wooden pergola is a natural extension in your garden. The wooden frame gels easily with the climbers, flowerpots, and the greenery around. The wood has its natural smell and heat-absorbing abilities that make it the preferred choice for homeowners. It brings a sense of naturalness to the pergola.

Steel Pergola

: There is nothing that beat steel when it comes to strength and durability. It can also easily be powder-coated

Aluminium pergola

 or painted to aesthetically gel with your house. It can withstand any amount of sunlight, rain, and other weather elements. 

Retractable Pergola

: The advantage of a retractable pergola is that you can block the excessive sunlight or raindrops with just a flick of a button. The adjustable roof of the pergola provides you with protection from weather elements while enjoying the benefits of the outdoor extension of your home.
Contact Us to Install High-Quality Pergolas to Suit Your Lifestyle
Call us on 0451 946 880 to speak to the expert team at Excelite Pool Enclosure for a cheap outdoor pergola in Melbourne. They will be happy to answer any queries and book an appointment for onsite measurements and suggestions. You can also get a no-obligation quote based on whether you want a wooden, steel, Aluminium pergola, or retractable pergola. Trust us to build a beautiful pergola in your home in Melbourne.