Standard Retractable Pool Enclosure
Profile Material

Aluminum profile 50x34mm, :

Roofing Material

3mm thickness solid Polycabonate or 6mm twin wall Polycabonate

Sliding Door

Side sliding door at the biggest element, Extention rail

Standard Size: (W x L )

- 3 x 6 m; 3 x 8 m - 4 x 8 m; 4 x 10 m; 4 x 12 m - 5 x 10 m; 5 x 12 m

Customized Size:

Length: no limited. Width: up to 5.2m. High: Individual
Tell us Your Poll Size Now
Product Details
More Details

Excelite Standard Retractable Pool Enclosure
10 year warranty
Allows swimming in all seasons
Reduces maintenance costs
With simple and practical design, the standard products are the best cost-effectiveness product. It's easy to install and strong structure with classical dome roofing.
Standard Retractable Pool Enclosure

Light Transmission Solid polycarbonate sheets transmit up to 85%-91% of light, and the transparency can be comparable with glass.
High Impact Resistance Polycarbonate is 250-300 times stronger than normal glass and 2 times stronger than toughened glass. It even enjoys the reputation of "safety glass" and "ring steel".
Anti- UV Protection There are anti-UV coatings on the surface of the solid polycarbonate sheets which protect your skin from damaging rays.

6063 T5 Aluminium Frame
Extruded 6063 aluminium has high wind pressure and corrosion resistance. The anodized aluminium has a lesser rate of oxidation on the surface so the aluminium has superior corrosion resistance in seawater. The corrosion rate is less than 0.018mm/Y in seawater. This translates to better protection from all the elements.
Features of Excelite Standard Retractable Pool Enclosure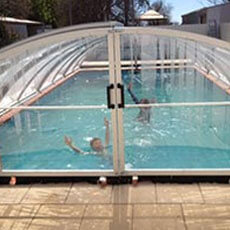 Tracks
Not sharp on top. Comfortable to walk over. Will not hurt your feet.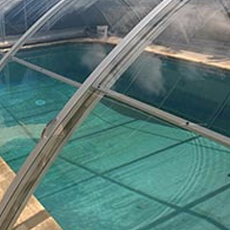 Door
Stand door covers have a front door with brush under door panel.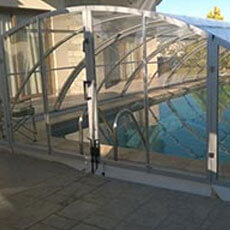 Lock system
Underground lock on front door and locks between sections, so you do not have to worry about wind blowing it away.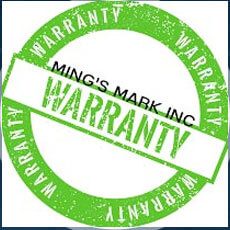 15-year warranty
We provide a 10-year warranty on the panel and equipment accessories, and a 15-year warranty on the aluminium.
Wind & Snow Pressure Test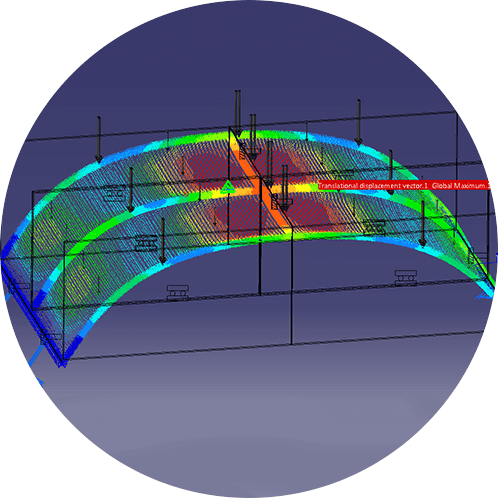 Withstands high wind speed of (230km/h) or (142mph)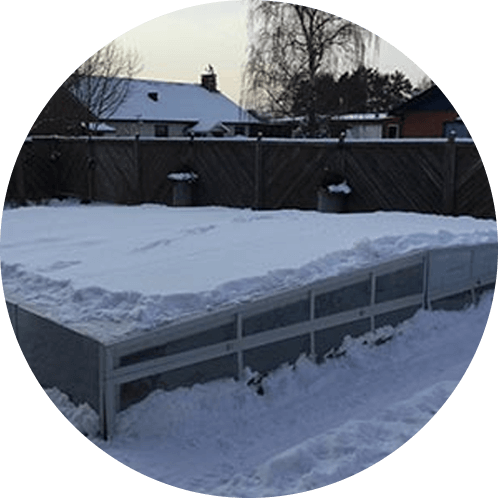 Withstands high snow loads (900kg per 1.5m radius) or (1984 lb)
Local Team Instalation Support
Tell us Your Pool Size and Get a Quick Quote Right Now