Enclosures are popular with Australians as they get the chance to enjoy the outdoors year-round. With an enclosure for your outdoor living area, you can enjoy the sunshine, fresh air, and night sky while keeping away all those irritating pests. An outdoor patio enclosure also adds value to your property, becoming an extension of your home. Having a pool enclosure will allow you to go swimming regardless of the weather.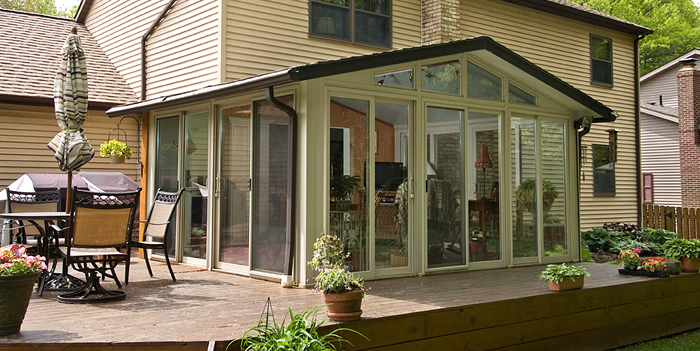 Here are the most common enclosures used in homes across Melbourne:
1. Pool Enclosures:
A pool enclosure covers the swimming pool entirely and gives you an uninterrupted view of the surroundings. The pool is protected from pests, falling leaves, natural elements. There are low-, medium-, and high-profile pool enclosures, differentiated on the basis of the height and space within. They are easy to install, and you can enjoy your swim, irrespective of the weather.
2. Deck enclosure:
You can enjoy the amazing view of the front yard or backyard of your home by getting an enclosed deck installed. It offers a natural extension of your home and lets you enjoy fresh air outdoors. Our expert team of deck enclosure installers can visit your house to provide the best decking solutions suitable to your property and your needs.
3. Glamping Geodesic Dome:
Geodesic domes have gained immense popularity in recent years. The hemispherical shape of the geodesic dome house and the geodesic polyhedrons in it ensure that the weight and pressure are evenly distributed evenly, making it one of the strongest structures. It offers a 360-degree view of the surroundings. This is a great way to enjoy the outdoors with all the elements of an 'enclosed room' that keeps pests away while letting you immerse yourself in the serenity of nature.
4. Patio / Alfresco enclosure:
This is another extension of your home that creates a cozy space for you to enjoy the outdoors. You can convert it into an outdoor dining area, a family recreational room, or a beautiful library. This also gives you the privacy you need while keeping away prying eyes.
Why Choose Excelite Pool Enclosures?
Enclosure installation is not just about measuring and fixing panels. It is about finding the right outdoor solutions and pool covering for you. Every property is different, and the requirements of every client are unique. At Excelite Pool Enclosure, our expert team is well versed with all aspects of designing and installing custom pool enclosures, patio enclosures, and deck enclosure.
Here are a few reasons we have become the leading patio and pool enclosure installation company in Melbourne:
Great designs
Wide range of options
Custom solutions
Affordable rates
Easy fitting
Fast turnaround
Transparent billing
No hidden costs
Manufacturer warranty
Our experts will be happy to answer any queries regarding the patio enclosure or deck enclosure. Book an appointment for a home visit for site measurement and enclosure suggestions. You can also get a no-obligation quote based on your patio or pool enclosure requirement. Trust us to build strong, long-lasting, and beautiful patio or pool enclosure at your home in Melbourne. Call us on 0451 946 880 to speak to the team at Excelite Pool Enclosure for a patio enclosure, geodesic dome, or deck enclosure in Melbourne.